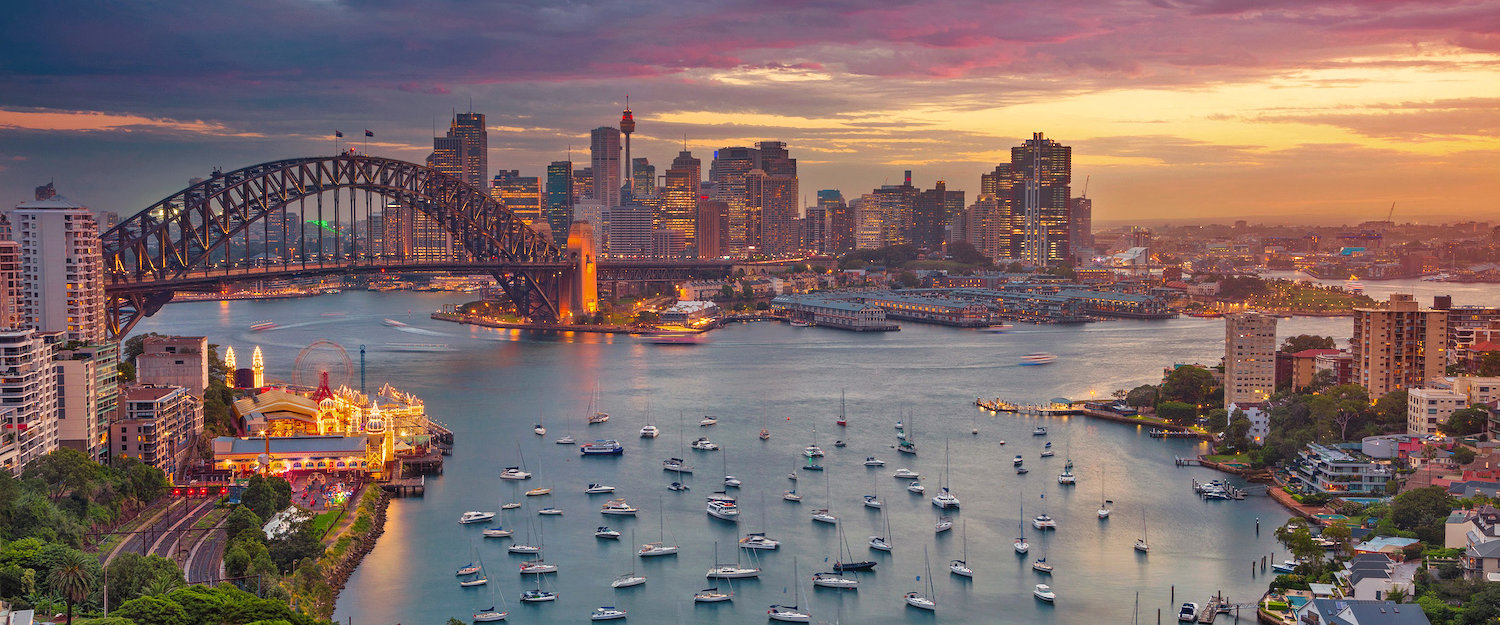 Holiday homes and baches in Wollongong
Start comparing over 24 rentals in Wollongong and book at the best price!
Holiday Rentals and Lettings in Wollongong
Find Holiday Rentals & Lettings in Wollongong
Highlights in Wollongong
Beautiful beaches for Surfing
Lovely nature
Fun parks
Inspiring temples
Historic lighthouses
Most popular in Wollongong
Prices and availability
Prices
June
July
August
September
October
Average price per week
Availabilities
June
July
August
September
October
Percentage of available homes
Holiday homes and baches in Wollongong
Splendid holiday homes in the happiest city of Australia
Desiring to spend a holiday on one of the most beautiful coasts in the world? Then you should definitely visit the southwestern coast of Australia in the state of New Wales, where the spectacular city of Wollongong is located, which has fancy and comfy holiday homes for its visitors situated just a few meters from the beach, where you can surf, give walks along the shore, tour the city and its amazing restaurants and do endless outdoor activities among its waterfalls and forests. In Wollongong, you will experience an adventure holiday that will not disappoint.
Extraordinary holiday homes with modern furnishings
This fabulous seaside city has for its visitors incredible and luxurious holiday homes with top quality finishes, very close to the beaches, it has comfortable rooms with queen and king-size beds, plasma TV with cable, internet connection, DVD player, large bathrooms with all the comforts such as hair dryer, fully equipped kitchen with fridge and oven. If you visit the city in summer it has air conditioning, additionally it has an internal laundry with dryer, iron and board. And to entertain yourself outside it has wonderful terraces with natural gas barbecue and balconies with unmissable views of the sea, very close to shops and restaurants.
Holidays in Wollongong
The area and getting around
The Buddhist temple to recharge energy
There is much more to visit in Wollongong than just beautiful surfing beaches. You also will find a special Buddhist temple full of symbolism and surrounded by the most magnificent gardens especially in spring. Nan Tien Buddhist Temple is the perfect place to relax, connect and recharge yourself with good vibes. You can take a walk around the place and admire its impressive sculptures and observe the monks in their daily activities. This is the largest Buddhist temple in the hemisphere loaded with a lot of Buddhist architecture, culture, exhibitions and festivals. There is no doubt this is a unique, renewing, religious and spiritual experience. Its entry is free and the tour takes about two hours.
Wollongong nature in all its glory
Very close to the renowned University of Wollongong, there is a fabulous and unique botanical garden in the city, which has on display numerous plant species from all over the world and animals such as mammals and amphibians, but especially it has a diversity of unique bird species. The Wollongong Botanical Garden seeks in its visitors to maintain the values ​​of care and preservation of plants and animals, in addition, it is a very good place to take pleasant walks or hikes around its open spaces and take pleasant picnics. You can also enjoy some artistic and cultural exhibitions, and for the little ones it has a safe playground. No matter what time of year you visit the Wollongong Botanical Garden, it guarantees a phenomenal visit and a pleasant and enjoyable treat for the whole family.
Travellers and activities
Wollongong for sea lovers
If you like to enjoy the refreshing air of the sea, and the white sands of the beaches, then you have come to the right place. Visit the beach of the city of Wollongong, one of the most popular and visited with an extension of almost 3 kilometres, it is the favourite for surfing due to its perfect swell and the altitude of 1.5 meters of waves. However, if you are looking for something more serene you should go to Wattamolla beach in the Royal National Park where you will have everything in one in terms of landscapes and activities, you will find not only the blue beach to dive, but also impressive waterfalls, and a charming lake with areas to do barbecues and picnics.
Wollongong for families
One of the best ways to travel the coasts of Wollongong and enjoy a pleasant time with the family is to take a tour from the shores of Wollongong Beach to Thirroul and back by bicycle, you can enjoy during the route the best and most spectacular views of the sea on the beaches, and see the surfers in action riding waves, you can also make stops to visit shops, eat or buy drinks. This is one of the most popular walks to explore and get to know the area in a different and fun way. And for the little ones, you also can share in the modern and clean Early Start Discovery Park, where they will have much to explore and discover such as caves and pirate ships, scientific attractions and much more definitely a place of great fun for the whole family.
This incredible cost not only has paradisiacal beaches to surf, it also has the University of Wollongong in the ranking of the best universities in the world to study for its quality of teaching and research.
Top 5 travel tips in Wollongong
1.Stroll through the Wollongong head Lighthouse
If you want to enjoy the best views of the north and south of the Wollongong coast, you must visit this magnificent lighthouse, completed in 1936, it was the first lighthouse to operate completely on automatic, and is currently very visited by tourists and locals, to enjoy of the incredible views, have picnics and take walks around. Definitely this place will give you the best views of the sea to remember.
2. Explore and have fun in the incredible Science Space
On this holiday in Wollongong, do not forget to visit the wonderful Science Space, where you will find an endless number of interactive, educational and multimedia activities where science is put into practice to solve problems of daily life for children and adults, visit its incredible planetarium that will leave you in awe. It is a wonderful place to spend a very entertaining and educational afternoon for children especially
3. Enjoy an exquisite meal at Ciao Cucina
This splendid restaurant located in the centre of Wollongong, and deserving of the travellers choice award due to the magnificent reviews of its visitors, offers the best Mediterranean and central and southern Italian food that you can find in all of Australia, it offers such a wide menu that It will be very difficult to choose what to eat, from succulent pastas to delicious seafood with options included for vegans, their service and personalized attention are the best you can imagine and their prices are fantastic
4. Go shopping in Wollongong Central
After touring the natural beauties and charms of Wollongong, you should visit perhaps the most important shopping district in this touristic city. The Wollongong centre contains hundreds of stores with all the world-renowned brands and a food hall and restaurants to eat and satisfy all tastes, it has a very pleasant atmosphere, elevators, escalators, and you can easily reach this centre by car or by bus. This place is all in one to do your shopping, gifts, enjoy a meal and have a nice time
5. Relax on the beach at the port of Kembla
This beach, like its peers in Wollongong, is simply magnificent, with a great swell and unique views of the sea, it has a pool beach built in its surroundings, a true jewel to do a variety of outdoor activities such as surfing, ball games, hiking or just tanning on the shore. It also has a magnificent café by the pool to enjoy refreshing drinks. This is definitely one of the most visited beaches to spend an incredible holiday, rest and fun with your loved ones
FAQs: Holiday Rentals & Lettings in Wollongong
What is the average price of holiday rentals in Wollongong?
Wollongong is one of the cheapest cities in Australia! For a stay here you will pay around NZ$348.42 per night.
When can you get the best deals on holiday homes in Wollongong?
If you want to get the most out of your money, the most budget-friendly months to visit Wollongong are November (NZ$293.58 per night for accommodation, on average), March (NZ$307.97), and February (NZ$310.93).
When does the price of holiday homes in Wollongong go up the most?
When you look at renting a holiday letting in Wollongong, the highest prices are found in the month of September (with an average of NZ$446.28 per night), followed by August (NZ$439.74), and October (NZ$407.62).
Is it necessary to plan a trip to Wollongong well in advance?
It is better to book your stay in plenty of time when visiting Wollongong, as only 19% of our accommodations are usually available throughout the year.
What are the best months for a spontaneous getaway?
The best months to find free accommodation in Wollongong are August (the average amount of properties that are available reached 56 % of the total in 2020), July (24.6%), and May (22.6%).
During which months is it more difficult to find available homes?
The months with the lowest properties available in Wollongong are, in order, April, March and December, with respective average availability figures of 8.25%, 8.25%, and 10.75%, based on data collected in 2020.
How many holiday homes does Holidu have in Wollongong?
Our inventory contains approximately 30 properties from 2 partners.
Holiday destinations nearby
Holidu compares hundreds of websites to find your perfect holiday rental for the best price.