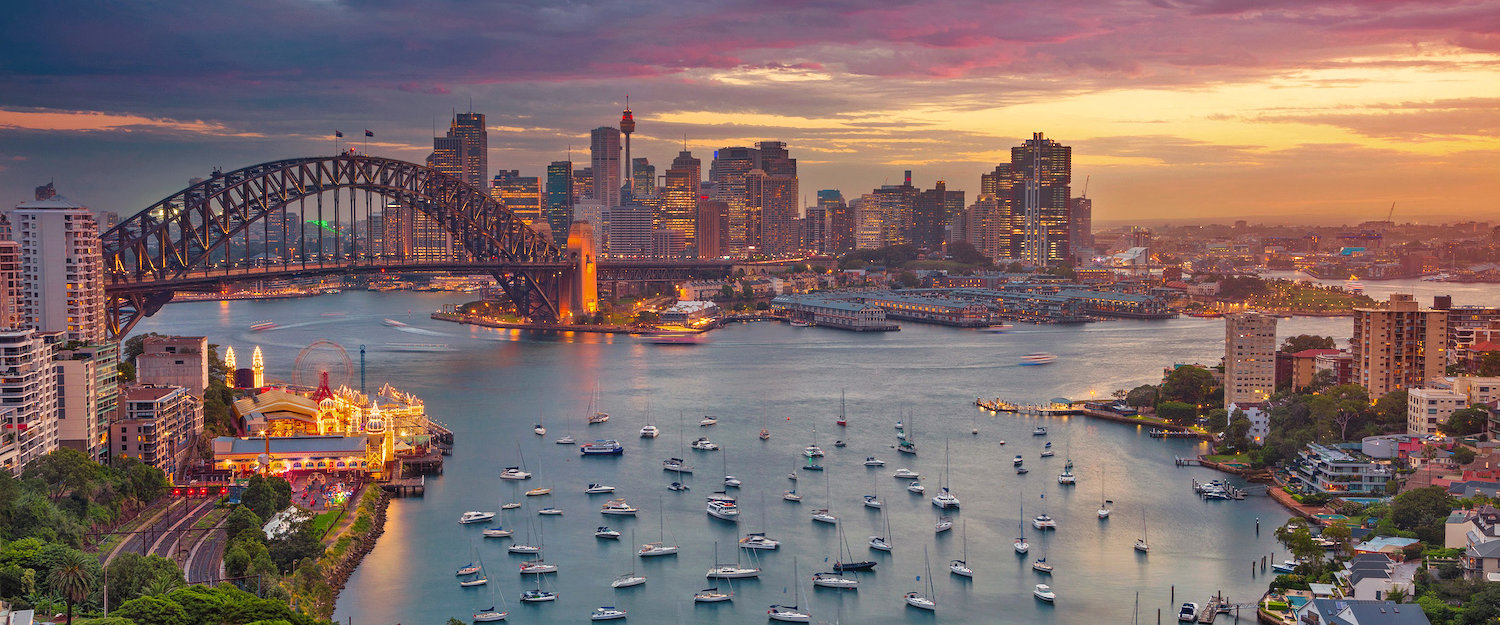 Holiday Homes & Baches in Byron Bay
Start comparing over 509 rentals in Byron Bay and book at the best price!
Holiday Rentals and Lettings in Byron Bay
Find Holiday Rentals & Lettings in Byron Bay
Highlights in Byron Bay
Grand town on the Australian coast
Paradise beaches with crystal clear waters
Breathtaking natural reserves with vast flora and fauna
Incredible activities for any type of visitor
Amazing exponents of the culinary arts
Most popular in Byron Bay
Other property types in Byron Bay that might be interesting:
Prices and availability
Prices
June
July
August
September
October
Average price per week
Availabilities
June
July
August
September
October
Percentage of available homes
Holiday homes and baches in Byron Bay
Incredible modern settlements scattered through the area
Looking for the perfect place to spend a relaxing holiday surrounded by the ocean breeze? Check the warm lands of Byron Bay and stop your search! With fantastic homes and rentals available in every corner, finding a house close to the best beaches in the area won't be a difficult task. Book a ticket to Byron Bay and shake off all the tensions of your daily routine on the most beautiful coasts. Don't wait for another second and join the fun!
Renovated rentals with all the perfect amenities
No matter if it's in the centre of the town or the outskirts, the properties of Byron Bay are always near to the paradise coasts of the region. Offering spacious rooms, pools, terraces, gardens and balconies, the holiday homes and baches of the town will accommodate couples, families and large groups of friends in the most comfortable ways. Check the numerous settlements that Holidu offers you, choose the option that suits you best and prepare to enjoy the perfect holiday.
Holidays in Byron Bay
The area and getting around
The immeasurable beauty of the Julian Rocks Nguthungulli Nature Reserve
Known as one of Australia's most important nature reserves, the Julian Rocks island complex is one of the most popular landmarks in the entire city of Byron Bay. Home to a wide amount of marine species, visitors from all over the world can enjoy a variety of exciting wildlife-related activities that seem straight out of a fairy tale. Considered the best-known point of the nature reserve, The Cod Hole offers an enabling ecosystem where divers can join an underwater tour to observe grey nurse sharks, wobbegongs, blue groupers and other large fish species. The Nursery features a shallow dive where a variety of reef fish can be admired, whereas, The Cray Cave presents a series of large rocky outcrops and a cave where a variety of turtles, cod and rays can be observed. Alternative experiences can be enjoyed at Hugo's Trench and The Needles, which feature depths of 10 to 20 meters and numerous species of turtles, sharks and nudibranchs. Whether it is done with snorkelling equipment or aboard a boat, Julian Rock recreations are breathtaking experiences that every tourist must enjoy during their stay.
Cape Byron: the easternmost point of Australia's mainland
Projecting out into the Pacific Ocean, the Cape Byron area is another of Byron Bay's most popular landmarks, attracting thousands of nature lovers to Australia each year. Comprising a great diversity of natural habitats, varied walk and cycling trails, as well as marine parks, can be visited to enjoy amazing nature-related activities such as whale sighting. Likewise, attractions such as the Cape Byron Lighthouse and Museum can be toured during the visit, providing interesting experiences filled with the history and art of the region. A visit to Cape Byron guarantees an active experience accompanied by the breathtaking wonders of Byron Bay.
Travellers and activities
Byron Bay for beach lovers
Undeniably, the northeastern corner of New South Wales has magnificent coasts that any beach lover of the world must visit. Presenting endless miles of soft white sand and the most exotic turquoise waters, every seafront of the area is a paradisiacal oasis where visitors can enjoy a relaxing retrieve surrounded by the peaceful sound of the crashing waves. Byron Bay is the most popular shore of the region as well as the main attraction of the town. Close second and third are Belongil and Wategos beaches, whereas Tallow's Bay offers a more private and secluded experience maintaining a close distance to the centre. Withal, all the coasts are filled with numerous water activities such as exciting surfing and snorkelling lessons, breathtaking turtle and dolphin sightings as well as unique paddle boarding and kayak tours that will entertain every tourist. Explore the superb beaches of Byron Bay and prepare to experience the holiday of your dreams.
Byron Bay for families
Additionally to the magnificent beaches, Byron Bay has thrilling and unique activities that parents and children can enjoy thoroughly. Perfect for animal lovers, The Farm, located on Ewingsdale Road, is a vast grange where families can interact with charming animals in a safe environment. Comprising fields filled with lovely cows, stables of sympathetic horses, corky chickens wandering the green areas as well as macadamia orchids and sunflower fields, this farm presents a complete experience that visitors of all ages will certainly adore. The premises also offer a gourmet restaurant that it's worth a visit thanks to its exquisite options of foods and beverages. Maintaining a more dynamic approach, Circus Arts, situated on Centennial Street, is an exciting theme park where parents and kids can play around trapeze areas, balance beams, big trampolines and rock climbing walls with the help of experienced, encouraging and friendly staff. Whether you prefer to stay indoors or would like to explore the outdoors, Byron Bay has fun attractions for everyone. Visit the town and discover its many hidden wonders.
Before European settlers arrived in the lands, Byron Bay was occupied by Arakwal People of the Bundjalung Nation, who loved to gather in the region during mullet runs to fish and meet other tribes.
Top 5 travel tips in Byron Bay
1.Have an artistic visit to Byron Bay's galleries and museums
If you fancy visiting museums in your free time, Byron Bay is your ideal destination. Mainly showcasing the works of regional artists, the Byron Bay Gallery is one of the most popular exponents of the area, exhibiting an array of beautiful prints, paintings and sculptures that visitors can admire and purchase at any time. Similarly, Lone Goat and Thomgallery feature pieces of regional artists as well as interstate designers and international creators that follow the contemporary nuances to create their art. Ultimately, the painter Matthew Sansom presents more personal and exclusive experiences hosting private viewings where clients can buy outstanding paintings of the country's nature and wildlife. Comprising all types of art, Byron Bay museums, galleries and studios are wonderful attractions you must visit during your stay.
2.Enjoy an adventurous holiday with the town's activities
Presenting action-packed adventures on land, air and water, Byron Bay is without a doubt an ideal holiday destination for adrenaline-seekers who love to stay active at any time. Starting with the land-based activities, the town offers a wide variety of recreations such as horse rides on the beach, active cycle tours and numerous thematic tours where visitors can explore the fantastic nature of the area while learning about its wildlife. Continuing with water-based activities, adventurous people can stay afloat, dive in or travel the Australian coasts with wildlife sight cruises, surfing lessons and snorkelling, scuba diving and kayak sessions that most definitely will be an unforgettable experience. Lastly, locals and visitors can also explore the Australian skies with hang gliding, skydiving and Ballooning experts that guarantee a thrilling adventure. No matter time or place, Byron Bay recreations are the best compliments to your holiday. Check the endless options and prepare for the infinite fun.
3.Join the seasonal fun with the events of Byron Bay
Sharing a grand cultural pride, Byron Bay's community often organises festivals and events that celebrate their legacy and united them even more. Presenting annual festivals of every type, visitors most definitely find an event that suits them well. For artistic tourists, the Byron Bay International Film Festival, Splendour in the Grass, The Falls Music & Art Festival as well as the Byron Writers Festival and the Byron Bay Bluesfest are the best options, whereas, for sports junkies, the Byron Bay Property Sales Ocean Swim Classic, the Byron Bay Surf Festival and Byron Bay Tri & Multisport Fest are some of the ideal choices. Foodies are also in for a treat with the Sample Food Festival, where passionate chefs compete for the Gold Fork Award and share their knowledge, wares and passion with fellow masters and ravenous attenders. Check the calendar for future dates and enjoy a holiday in the lively land of Byron Bay.
4.Make great finds in the town's markets
Considered as the mecca of talented creatives and independent businesses, Byron Bay presents a myriad of regional markets where residents and tourists from all around the world can have a sample of the local talent. Comprising the works of antique collectors, fashion designers, ceramicists and jewellery makers, Byron Bay Markets are the most popular in the area. Hosted the first Sunday of the month from February till November, even families will have a fun afternoon thanks to the face painting stalls, pony back rides and other kids activities available in the area. Presenting a similar vibe, Byron Beachside and Artisan Markets are also extremely popular thanks to the arts and crafts, homeware and clothing family-run businesses of the region. Finally, providing all types of fresh products, Byron Farmers Markets are organized every Thursday of the year for the food fanatics. Visit Butler Street Reserve and enjoy the wide selection of local meals, baked goods and organic fruits and veggies that farmers are proud to sell. Book a ticket to Byron Bay and complete your holiday exploring the amazing markets of the town.
5.Explore the area with the numerous routes and trails available
Presenting variant options with different themes, Byron Bay's Walks offer a different way to explore the town while appreciating every nature scenery of the area. Offering a perfect start to your holiday, the Rainforests and Waterfalls Walking Paths are some of the most popular activities of the town. Explore the forest of the Nightcap National Park and be blown away by the magnificent beauty of the Minyon Falls or enter the caves and tunnels of the land and contemplate the magical habitat of glow-worms. Focusing on the fauna of the country, Byron Bay's Wildlife Safari and Night Vision Walk assure a unique experience for everyone. While Byron's Safari presents the opportunity of watching the wildlife of Australia in three different habitats, the Night Vision Walk focuses on the sightings of nocturnal animals of the rainforest such as pademelons and bandicoots, offering a particular evening. Mount Warning's hikes and camping journeys are the best way to end your holiday. Surrounded by the warm colours of the sunset, this tour will transform your holiday into an unforgettable experience. Try Byron Bay's thematic walk and discover the wonders of nature.
FAQs: Holiday Rentals & Lettings in Byron Bay
How much do the holiday baches in Byron Bay cost on average?
Based on our data, Byron Bay has an average price of NZ$643.35 per night, which is a relatively high one for a city in Australia.
What time of year offers, on average, the best holiday home prices in Byron Bay?
If you want to make the most of your money, the most budget-friendly months to visit Byron Bay are November (NZ$550.85 the average price per night for accommodation), December (NZ$589.02), and July (NZ$592.6).
In which months is it more expensive to rent a holiday home in Byron Bay?
In 2020, the month that had the highest annual average in Byron Bay was April, with an average price of NZ$780 per night. This was followed by January, with an average of NZ$756.06, and May, with NZ$697.53.
Are there usually many holiday homes available in Byron Bay?
It's better to book sooner than later in Byron Bay as only 22% of the properties are free, following the data observed in 2020.
What time of the year can I find more available holiday homes?
In 2020, the months with the largest number of available properties in Byron Bay were May, April, and June with average availabilities of 59.2%, 48% and 31.75%, respectively.
When are there fewer holiday home options available in Byron Bay?
The accommodations in Byron Bay reach their peak in demand in November, with an availability rate of 1.5%. The second most requested month is October, with 2%, and the third is December with 2.33%.
Are there many holiday baches in Byron Bay?
In Byron Bay we collaborate with 3 different providers to give you a choice of 780 properties, so you will not be short of options!
Holiday destinations nearby
Holidu compares hundreds of websites to find your perfect holiday rental for the best price.