Holiday Homes & Baches in France
Start comparing over 237591 rentals in France and book at the best price!
Holiday Rentals and Lettings in France
Find Holiday Rentals & Lettings in France
Other property types in France that might be interesting:
Popular Destinations in France
Prices and availability
Prices
June
July
August
September
October
Average price per week
Availabilities
June
July
August
September
October
Percentage of available homes
The simple search function on Holidu takes away any stress related to booking holiday homes in the you may have experienced in the past – Search now to find your perfect accommodation from a variety of holiday homes, villas, apartments, chalets and holiday homes!
Things to know about France
Enjoy a holiday in France to fit for your needs – great Holiday Homes and Holiday Homes from the English Channel to the Mediterranean.
"Live like a god in France" – this isn't just an old saying: France stands for excellence in cuisine, noble wines and a great feel for life. In beautiful landscapes stretching from the north to the south, there are countless possibilities for various types of breaks in great holiday homes, holiday homes, villas and holiday homes with a pool and a garden. The north of France is defined through a milder summer, which is great for land and water based activities, such as cycle tours for all levels in the green Nord-Pas-de-Calais region with its rolling hills. Those interested in culture can wander down cobbled streets in local towns, past bell towers and authentic cafes, in which tasty croissants and pastries are found. France's south however features the stunning Pyrenees and the Midi Pyrenees which are a paradise for hiking enthusiasts.
The South also features the picturesque Mediterranean sea, miles of sandy beaches where many great holiday homes are found at the Cote d´Azur. France is also home to the world renowned city of love, Paris. The city offers beautiful chateaus and apartments for a truly great city break: Paris features the world famous Mona Lisa by Leonardo da Vinci in the Louvre and France's most famous landmark – the Eiffel Tower. Those looking for peace and idyll countryside can feel at home in central France: Vast vineyards in Bourgogne which glow dark red in late summer and castles that could be in fairy tales along romantic rivers in Loire and mountain chains of the Rhone Alpes. No matter whether you are looking for a chalet in the Alps, a chateau in the countryside, a villa by the sea or an apartment in a beautiful city: France has countless offers bound to please all types of holiday makers.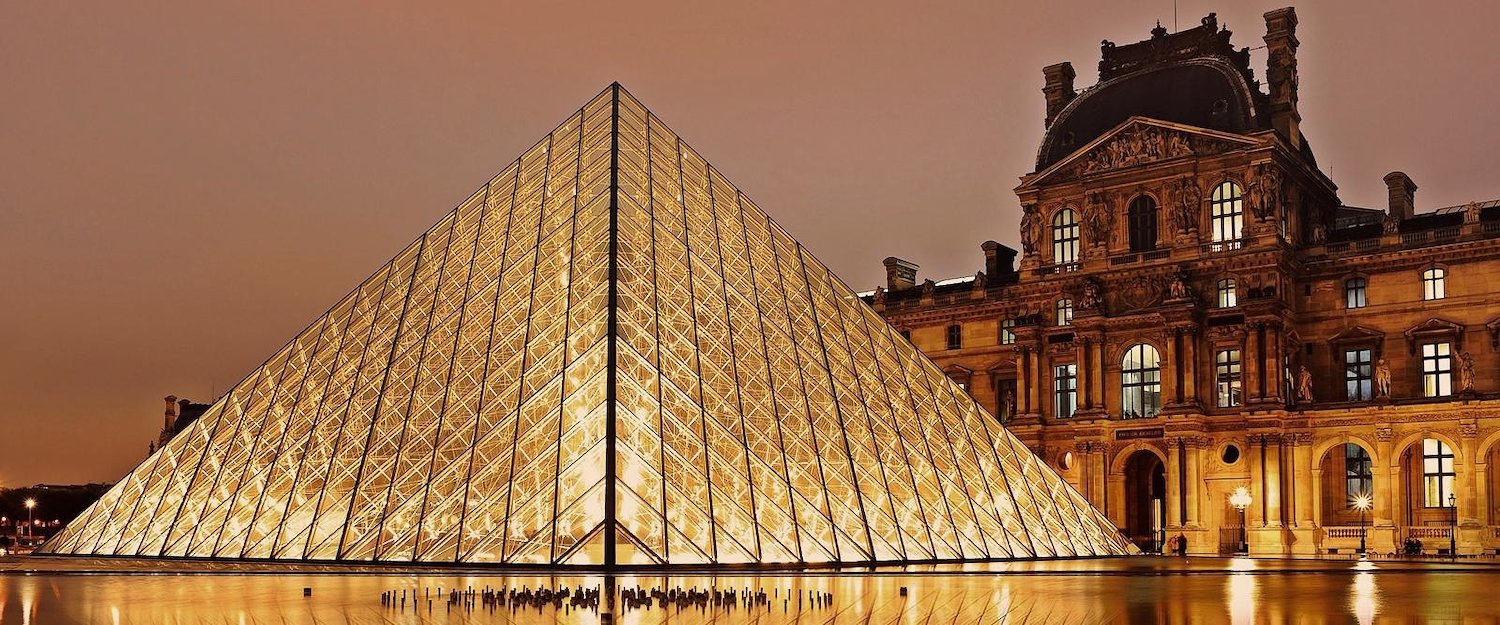 Holiday Homes, Holiday Homes, Holiday Homes and Villas to find yourself in France.
No matter the season or what part of France you are looking to find your perfect accommodation: There are activities on all year round. France's highest peak, Mont Blanc, towers over the picture-postcard mountain town of Chamonix at nearly 5,000meters. From late autumn to early spring, the town, renowned for its exciting Apres-Ski scene as well as France's alpine areas are covered in deep fresh snow, drawing winter sport enthusiasts of all abilities from all over the world. The town is a great place to book a chalet in the summer too: Lush green woodland with a stunning view of Mont Blanc as well as France's other highest peaks is suited to mountain biking and hiking for all ages.
France is also renowned for its world class cuisine, producing some of the best wine in the world as well as cities such as Paris, Lyon and Bordeaux offering some of the best restaurants in the world. The city of Bordeaux with its deserved UNESCO world heritage site label in particular produces one of the world's most famous wines and is a truly stunning city. The city is made up of preserved 18th century neoclassical buildings, cathedrals and wide boulevards. Book an apartment here and experience the breath taking Place de la Bourse lit up at night as well as the extraordinary French grape harvesting season in the late summer/early autumn in surrounding vast vineyards that glow red with grapes.
.
Top 5 travel tips for France when booking a Holiday Home:
1. When you picture France, you probably think of stretching purple lavender fields in lush countryside. This exact landscape exists in the Provence. The lavender fields are especially beautiful on the de Valensole Plateau between the Verdon river and the Lac de Sainte-Croix reservoir in the Alpes-de-Haute-Provence. An intense lavender aroma is present over the whole plateau during blossoming at the end of June.
2. The Atlantic coast is a hotspot for water sports. Surfers can truly feel at home here and can ride the high waves of the active ocean along the rugged coast. A number of surfing schools offer various courses – from beginner level to advanced: All surfers can let off steam and enjoy the waves. Great holiday homes and holiday homes recharge you after a tough day out on the board.
3. Regular fresh layers of snow, picturesque alpine pastures, good quality ski lifts, adventurous deep snow slopes and 264 miles of fine pistes: The, "Paradiski" ski region which covers the resorts of Les Arcs and La Plagne offers greats conditions for top days out in the snow. Book a chalet with Holidu by the ski resort which lies in the Draguignan Region in Eastern France and offers breath taking views of
Mont Blanc when there is good visibility. A cable car connects both ski resorts so that they are both accessible to one another.
4. The Island of Corsica lies in the Mediterranean sea and is paradise for hikers; approximately 86% of the Island is mountainous. Corsica offers a surrounding coast and hiking possibilities to excite all kinds of hikers. As the Island is relatively small, a rewarding great view of the sea is never far away. The island also proves a great beach holiday with many villas available: The crystal clear turquoise sea and fine sandy beaches prevail around the coast.
5. With many beautiful apartments available, the beautiful city of Marseille is recommended, lying by the Mediterranean Sea, featuring charm, chic und Laissez-faire: This is what is on show in the European capital of culture for 2013. The clear landmark of the city is the pilgrimage chapel of Notre-Dame de la Garde in its neo-byzantine style, which offers an amazing 360 degree panorama over the whole of Marseille. You can view contemporary art in the Civilisations de l'Europe, with the Musée des Civilisations de l'Europe et de la Méditerranée offering intriguing insights into the history of the Mediterranean region. Marseille doesn't disappoint regarding cuisine either: The tasty Bouillabaisse fish soup is definitely worth a sample.
Book a Holiday Home in France to fit you!
With a wide variety of types of accommodation available throughout France, it isn't always the simplest of choices what type of great break you are after and which destination to choose. By using Holidu's simple search function, it is made simple and easy for you to find your dream accommodation, whether you are after a chalet in the mountains, an apartment in the city,
a villa by the sea or a holiday home in Normandy. Determine your accommodation with its amount of rooms, location, internet access, a garden, a pool, furniture and facilities available. With great activities and attractions on offer all year round, there is great accommodation available throughout the country – book your dream accommodation today with Holidu!
FAQs: Holiday Rentals & Lettings in France
What is the average price for holiday baches in France?
France is one of the cheapest countries in Europe. The price of a holiday bach is around NZ$202.18 per night.
When are holiday homes and baches cheaper in France?
If you would like to save the maximum amount during your visit to France, pack your bags and travel there in July (NZ$167.58 per night on average), October (NZ$229.45), or March (NZ$232.96) to find the lowest prices for the whole year.
When are holiday homes more expensive in France?
When it comes to looking for a holiday home in France, the most expensive months are, in descending order, August, June and December with average prices per night of NZ$288.52, NZ$268.17, and NZ$259.97, respectively.
Are there usually many holiday baches available in France?
If you decide to discover France, we suggest planning your travels in advance because it tends to be very high in demand, with an annual average occupation of 57% in the year 2020.
When are more holiday homes available?
The best months to find free accommodation in France are May (the average amount of properties that are available reached 51.2% of the total in 2020), April (50.5%), and June (50.5%).
When are fewer holiday homes and baches available?
The months with the lowest properties available in France are, in order, August, July and February, with respective average availability figures of 20.4%, 30.5%, and 43.2%, based on data collected in 2020.
How many holiday baches are available in France?
In France we offer you a comprehensive catalogue of approximately 260000 properties, with options of all kinds, thanks to our 178 local and international partners.
Holidu compares hundreds of websites to find your perfect holiday rental for the best price.